DISTRICT Court for the NMI Chief Judge Ramona V. Manglona has ruled in favor of the law firm of Banes Horey Berman & Miller, which sued a former client, Imperial Pacific International LLC, for breach of contract.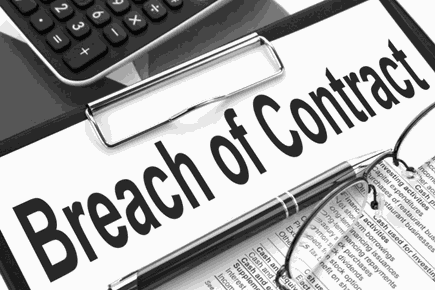 Judge Manglona entered a default judgement in favor of the law firm and ordered IPI to pay $113,333.30 plus 9% per annum in prejudgment interest beginning on Jan. 6, 2021.
On Sept. 10, 2020, the law firm sued IPI for breaches of three contracts, breach of implied contract, and unjust enrichment. It said IPI owed the law firm at least $120,000 for legal services.
In her order, the judge noted that before IPI filed a response to the lawsuit, the law firm moved the court to stay the proceedings for six months pending execution of the parties' settlement agreement.
The judge granted the stay.
On Jan. 7, 2021, the law firm filed a motion to lift the stay and enter a default judgment against IPI for its failure to pay the second installment pursuant to the parties' settlement agreement.
According to the settlement agreement, IPI was to pay a total of $100,000 in consideration of the law firm's releasing and waiving IPI from further claims arising out of the nonpayment of legal fees and costs as alleged in the complaint.
IPI was supposed to pay those amounts in six installment payments of $16,666.66 each —except for the first installment amount being $16,666.70 —  due by Dec. 7, 2020; Jan. 6, 2021; Feb. 8, 2021; March 8, 2021; April 6, 2021; and May 7, 2021.
IPI's failure to pay or deliver the full amount of any installment on or before its due date would constitute a default on the agreement and would entitle the law firm to entry of default judgment in the higher amount of $130,000, minus the sum of prior installments that were fully paid on time.
A day after IPI failed to make the second payment on the due date, the law firm asked the court to lift the stay and enter a default judgment against IPI.
Judge Manglona lifted the stay on Jan. 8, 2021, set a hearing for Feb. 11, 2021, and ordered the law firm to serve both its motion and the court order on IPI.
The law firm then filed proof that IPI accounting director, Frances Mafnas, was personally served on Jan. 11, 2021 at IPI's office on Capital Hill, Saipan.
IPI's response was due no later than Jan. 25, 2021 if IPI wanted to contest that it was in default or to contest the balance owed, as permitted by the parties' settlement agreement.
Judge Manglona said to date, IPI has filed no response.
"Given IPI's failure to file any opposition contesting the law firm's motion, the court grants the motion for entry of default. Furthermore, because the default amount is for a sum certain of $113,333.30 — specifically, $130,000 minus the first installment payment of $16,666.70 — under the parties' settlement agreement, the court also granted the plaintiff's motion for entry of default judgment."