After days of preparing for potential violence, the Wisconsin state Capitol was quiet on Sunday as law enforcement officials stood guard over the grounds and journalists, pedestrians and joggers roamed the Square.
Starting with boarding up the the Capitol's first floor windows early last week, additional security features were added to the building throughout the week, including concrete barricades at four main entrances.
Those measures were enhanced heading into Sunday by the presence of Humvees and other armored vehicles parked at those entryways, while officers dotted the area.
[Wisconsin gears up for possible violence at state Capitol]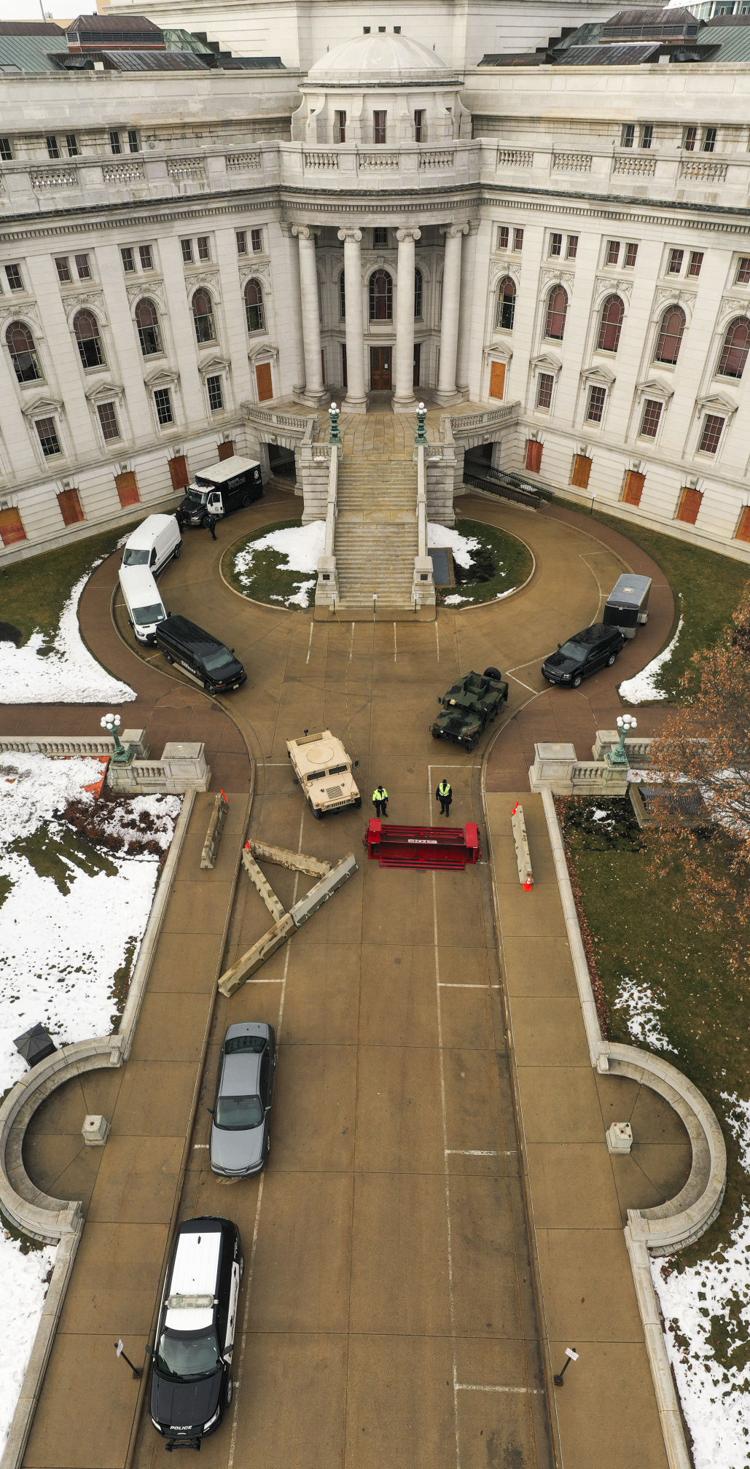 Earlier in the day, groups of a few dozen Wisconsin National Guard troops were seen filing into the Capitol via the Martin Luther King Jr. Boulevard entrance, as unmarked law enforcement vehicles and police cars surrounded the square and patrolled downtown streets.
Pedestrians took photos of one another in front of the Humvees, others walked their dogs on the Capitol grounds and runners did laps around the building as reporters milled about, rewriting the planned story of the day as they observed the peaceful scene.